Every business suffers from operational headaches of one sort or another. They're often referred to as "pain points." And credit unions are no different. CREDIT UNION managers always have things they want to improve. Most often, they're things the members care about, and would like to have improved or fixed.
Members routinely complain about how long it takes to complete call center tasks
It's understandable. It's common for a caller to wait as many as ten or more minutes before she gets to talk to a human. Then, there's the authentication routine. Next, there's triage to get the caller to the proper department. Then, there's another wait for the target department to pick up. And, likely, another authentication routine before you finally get to talk to the person who can help you.
No wonder members find it frustrating.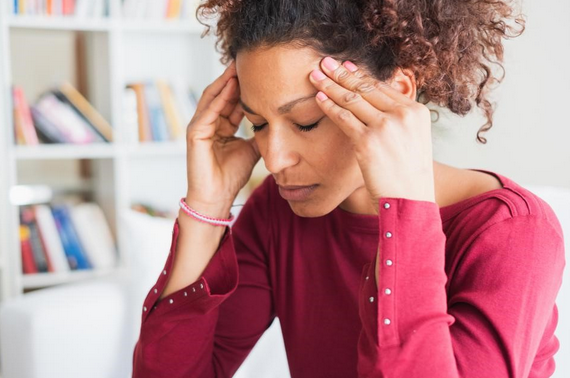 MemberPass can't do anything about the time it takes to reach a staff member. But it can both strengthen and speed up the authentication process. It's a simple, fast and secure digital way for members to positively identify themselves.
Plus, when you adopt MemberPass privacy technology your members will see you're willing to apply sophisticated technology to help speed up authentication and identity verification. And help speed up the calls, which is what they want most.
We'll look at four of the issues credit union managers stress about and consider a way to help improve the situation.
Managers want an efficient way to authenticate members across channels
In other words, they want to be able to deliver a common authentication experience regardless of the channel the member uses. To relieve this headache, MemberPass is the solution you need to add.
Regardless of the channel or type of transaction, you'll have a single convenient source for fast, secure member authentication.
Managers want to have stronger and better anti-fraud systems and defense measures in place
It's clear that the fraud assault on credit unions and members is getting more threatening. This is why most CREDIT UNION managers actively seek ways to get out in front of the fraud they see coming. They want to keep their members safe and secure.
MemberPass can help here, too. It's similar to a physical credential your members would already have. Except no one else can see it, change it, forge it, hack it or steal it. The digital credentials belong to the person who owns the information. And only that person.
It's the ultimate member-centric anti-fraud measure.
Managers want to optimize the member experience across all credit union touch points
It's a credit union holy grail. Given your different financial products, technology touch points and communication channels, how do you consistently deliver a superior on-brand experience every time and in every way.
It's a challenge with multiple dimensions and many moving parts. When you adopt the MemberPass digital identity credential, you can solve one important member experience dimension. You can make secure personal authentication and identity verification fast and identical across all touch points.
If you haven't already added MemberPass to your credit union, we'd be happy to arrange a personal demo
Seeing is believing, and you can email us to set one up. You can also register to attend a MemberPass webinar or visit us online at www.memberpass.com to find out more.
The convenience, security and fraud-fighting power of MemberPass should be a part of every member's financial wellness profile. The sooner you start, the sooner your members will enjoy the direct benefits!
Bonifii, a credit union service organization, offers MemberPass, a simple, secure and convenient member identity verification method. MemberPass is a digital passport that provides members convenient access to their financial accounts while allowing control and privacy over their personal information. We leverage touchless technology to protect you and your members. Visit  www.memberpass.com or email sales@memberpass.com.