Its name, "siloed identity, is apt. It describes what happens well.
When you open an online account with a business or organization, your first act is to choose a username and password.
The business or organization then stores them, along with your other private personal information, in a large data silo (database.)
Since the private personal data for every other user is stored there too, the identity-provider organization usually accumulates massive amounts of private personal information in their data silos.
Which they own and control.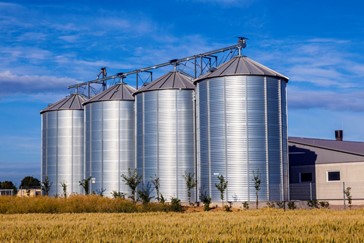 You, on the other hand, slowly descend into password purgatory
Over time, you may well struggle with a hundred or more passwords from as many unique identity providers. And, as most of us have experienced, passwords tend to get lost or expire at the most inopportune and frustrating times.
This form of online identity management has been used for a long time, partly because it's relatively easy for users to set up. However, there are several good reasons that suggest we could leave siloed identity for a better alternative.
Lack of control
It's a black and white issue. The organization owns your digital identity and your data. You don't. If they block your account or go out of business, your personal data goes with them. It's gone.
Lack of security
Hackers are drawn to these data silos like the moon pulls on the tide. It's simply because they only have to crack one to gain access to massive amounts of transaction data and personal information.
In addition, people usually fail to create legitimately secure unique passwords. Instead, they reuse the same username/password combinations over and over. This practice also makes siloed identity far less secure.
Poor user experience
And speaking of passwords, how many times have you forgotten one of yours? Of course, nothing says "fun" like having to reset a password, especially when you're in a hurry. When you have so many different accounts with different usernames and passwords, it's bound to be a frustrating personal experience – repeatedly!
MemberPass – the all-around better form of digital identity
It's a simple and secure replacement for traditional siloed identity. It's a hassle-free way for members to prove their identities quickly and retain control and ownership of their private personal information.
MemberPass does away with passwords and doesn't require birth date, SSN, mother's maiden name or any other identity verification questions. It's also virtually impossible to hack and provides superb protection against identity theft and financial fraud.
It's also the best form of personal digital authentication from the credit union perspective. MemberPass delivers a consistent, positive member experience across all channels and access methods. It reduces the incidence and expense of financial fraud and it builds trust with your members. Finally, it reduces the time it takes identify members and reduces the aggregate expense of doing so.
MemberPass: the better digital identity solution for your credit union
Your members will thank you once they see and appreciate the benefits of MemberPass digital ID. It's fast, secure, virtually unhackable, and immune to identity theft. Plus, members own and control their personal information.
To request a MemberPass demo, email us to set one up. You can also register to attend a webinar or simply visit us online at www.memberpass.com to find out more.
The sooner you get started, the sooner your members will enjoy the benefits!
Bonifii, a credit union service organization, offers MemberPass, a simple, secure and convenient member identity verification method. MemberPass is a digital passport that provides members convenient access to their financial accounts while allowing control and privacy over their personal information. We leverage touchless technology to protect you and your members. Visit www.memberpass.com or email sales@memberpass.com.